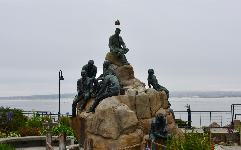 SERVICES OFFERED:
Grants - Full or single service. Researching grant opportunities, grant writing, grant presentations, grantor meetings, grant reporting.
Virtual office
- Full or single service. Cost evaluation, plan development, implementation, sustainability analysis, sample contracts with free initial consultation, employee manuals, remote manager training, employee orientation, vendor and software procurement, etc.
Membership and Development - Full or single service. Graphic design, member relationships, volunteer solicitation and management, donor drives, capital campaigns, etc.
Communications
- Full or single service. Communications management, publicity, branding, social media build out, training storytellers, database/application training, outreach, website copy and management, etc.
Events
- Full or single service. Event creation, event management, volunteer procurement, even promotion, sponsor appreciation, vendor and venue management, performer management, travel logistics, etc.
Social Equity Building -
Full or single service. Inclusion practices, outreach, diversity outreach, opportunity promotion, etc.
Leadership Training -
Full or single service.
Retreats, employee management, productivity+, managing all generations, effective leadership.
SERVICES: Grant Writing, Communications, Events, Et Cetera